Claim Your FREE 'Year Of The Tiger' NFT as a part of Welcome Pack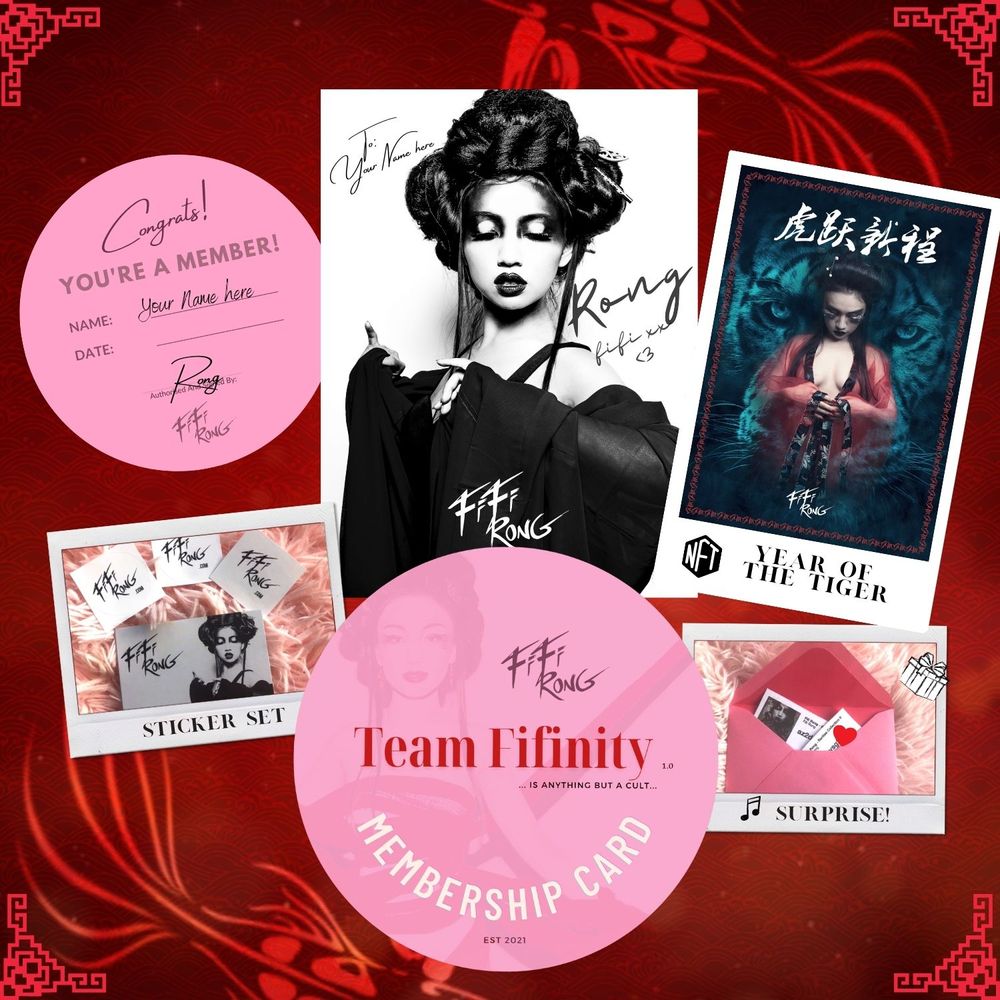 'Year Of The Tiger' Welcome Pack 2022
JOIN TEAM FIFINITY AND CLAIM YOUR FREE 2022 SPECIAL EDITION WELCOME PACK INCLUDING A FREE NFT!
Double Album NFT Collection
There Is A Funeral In My Heart, For Every Man I Loved
A collection of my Music NFTs dedicated to the new album.
harmony nft collection
by Fifi Rong and Nifty Sax
Claim my Free NFT 'season's gm' poster
FREE: (160/500 left)
Physical signed poster available in the shop!