The Same Road reviewed by The Electricity Club
Beijing-born songstress FIFI RONG pulls off a surprise with her latest single 'The Same Road'.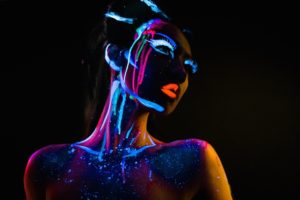 More uptempo than she has even been before with a driving nocturnal resonance, 'The Same Road' is accessible while still retaining the airy mystery of her previous work. The synthy soundscape is particularly enticing along with Rong's distinctive vocal interplay, while the rhythmic guitar and reverbed drum sound adds some of the Trans-Atlantic vibe that CHVRCHES successfully adopted on their second album 'Every Open Eye'.
Mixed by Max Dingel whose credits have included THE KILLERS, WHITE LIES, MUSE and GOLDFRAPP, 'The Same Road' is the possibly the most pop that FIFI RONG has ever been with the latter's 'Head First' looming over it.
While the single sees FIFI RONG move away from her more artful downtempo roots, she says "'The Same Road' falls into one of my recurring themes of such inherent paradox and emotional cocktail of vulnerability and strengths."
Directed by her regular visual collaborator Paris Seawell, the video for 'The Same Road' sees Rong in enigmatic dance motion choreographed by Dam Van Huynh, with the hazy effect enhanced by striking UV glow make-up…
read more here